Pastor Terry D. Streeter is a sought after preacher, teacher, lecturer, retreat leader, and revivalist. He has preached and taught across the country, in the Philippines, and the United Kingdom. Under his visionary leadership, Mt. Pleasant has experienced tremendous growth. He has developed many new programs that e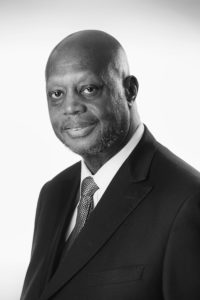 dify children, youth, adults and seniors.
Reverend Streeter is actively involved in local and national, religious and civic bodies including the Missionary Baptist Minister's Conference and the Progressive Nat
ional Baptist Convent
ion (PNBC).
He currently serves as Chairman of the Board of Education and Publication for PNBC, and he is President of the Rhode Island Avenue – North Capital Street Ecumenical Council. He has served as the Vice President-at-Large of the Congress of Christian Education for the PNBC. He is the former National Dean of the Congress of Christian Education for the PNBC, former Dean of The Baptist Educational Congress of D.C. and Vicinity and past Moderator of the Mount Beth
el Baptist Association. Pastor Streeter also formally served as the Evangelism Chairman for the Baptist Convention of D.C. and Vicinity.
The life-long goal of Reverend Streeter, as a leader of God's people, is to lead as many people to Christ as he can and to see them mature as Christians and become productive servants for the Lord. Reverend Streeter is encouraged greatly by the words of the Apostle Paul as recorded in Philippians 3:13, 14, "Brethren, I count not myself to have apprehended; but this one thing I do, forgetting those things which are behind, and reaching forth unto those things which are before, I press toward the mark for the prize of the high calling of God in Jesus Christ."
Rev. Streeter is married to the former Sherl L. Johnson. They have four children.